Multipes (Box Qty) 5
See on retail
Tropical Fruit Blend - 25mg
Lemon, Green Apple, Watermelon. Made with Allulose. Free of Artificial Sweeteners & Sugar.

Our Overall Wellness CBD Gummies are a premium dietary supplement carefully crafted to support your general well-being and promote a balanced lifestyle. These gummies harness the potential of CBD (cannabidiol) along with other beneficial ingredients to provide a holistic approach to health and wellness. They are convenient and easy to incorporate into your daily routine. They come in a variety of delicious flavors, making them a tasty and enjoyable part of your wellness regimen. By incorporating these gummies into your lifestyle, you can potentially experience the benefits of CBD along with other supportive ingredients, helping you achieve a greater sense of balance, vitality, and overall wellness.
Share
View COA
View full details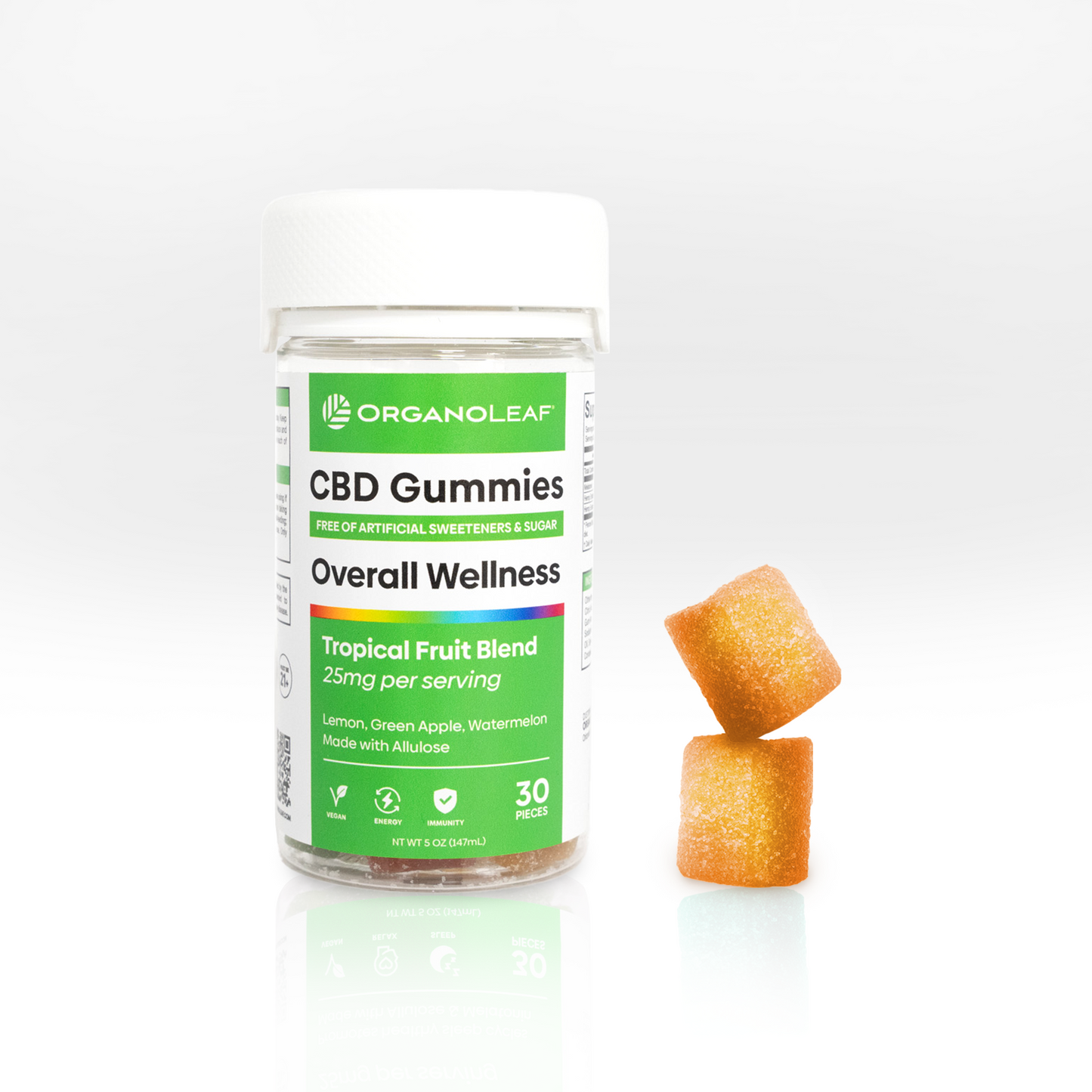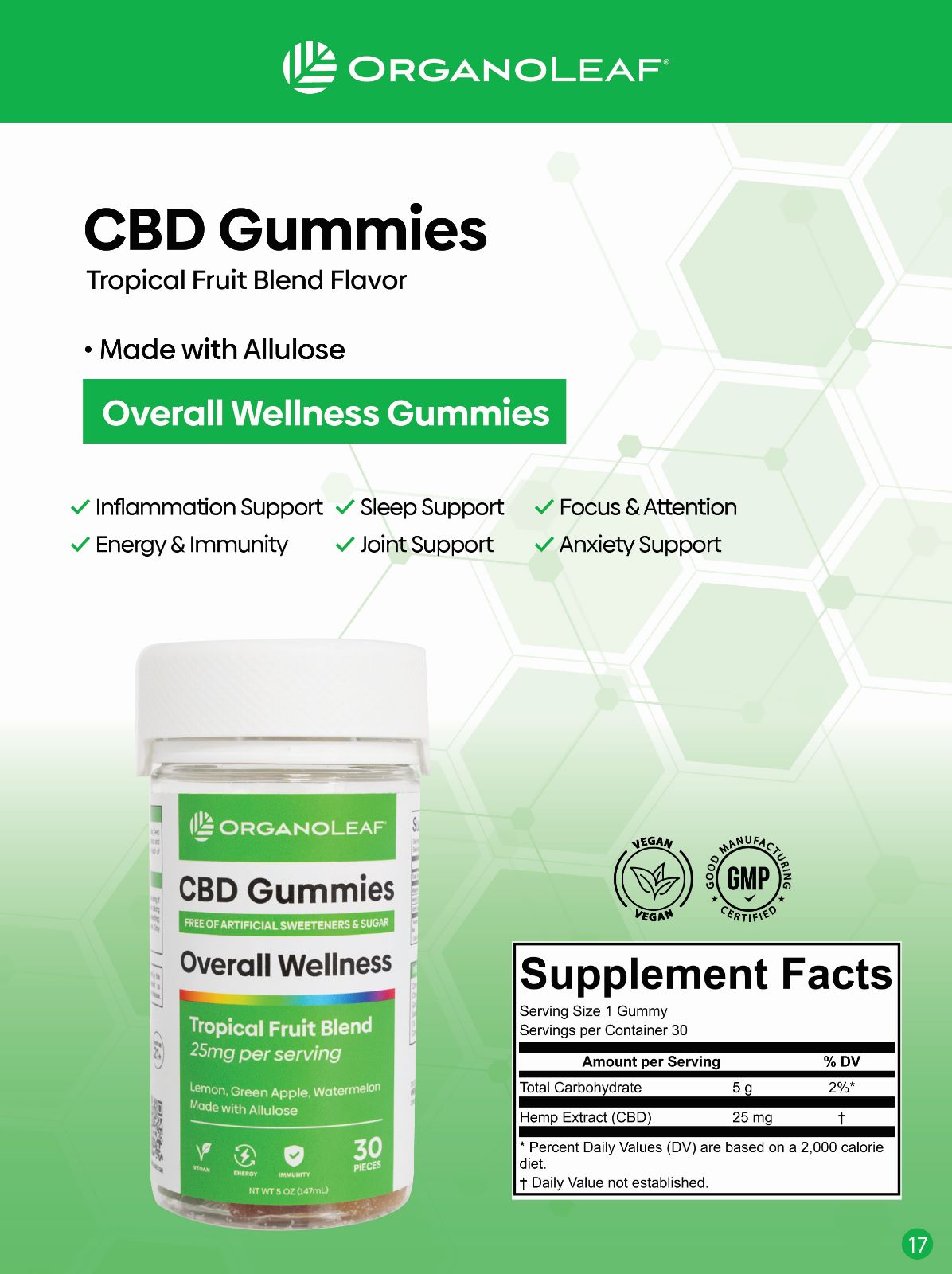 Free Shipping*

Orders over $500 ship FREE!

Hassle-Free Exchanges

Within 30 days, if the product is not selling you can exchange it unopened for another product.