Multipes (Box Qty) 5
See on retail
For anyone looking for an excellent, reliable vape experience in a convenient, disposable form. Our 4G Disposable Vape is made from organic-grown hemp and contains four actives that deliver powerful effects, as well as three different flavors to choose from. Plus, it's lab tested with COA and federally legal, containing less than 0.3% Delta9 THC. Read on to find out why you need this amazing product in your life!
Powerful Effects
Each one of our 4G Disposables come loaded with four actives that make sure your vape experience is both delicious and effective. The first active is D8 live resin which gives your vape a potent flavor and smooth smoke without any harshness or throat irritation. The second active is HHC (Hybrid High Cannabinoid), which provides a pleasant aroma while preserving the entourage effect of cannabinoids found in natural cannabis plants. The third active is THCP (Tetrahydro cannabidiol Propionate), which delivers a high level of potency with minimal side effects. And the fourth active is D11 Cannabis Derived Terpenes, which provides an enhanced flavor profile as well as therapeutic effects like relaxation and focus enhancement.
Delicious Flavors
In addition to its powerful actives, our 4G Disposable also comes in three different flavors to choose from so you can find the perfect one for your personal preference. We have Indica Granddaddy Purple for Ultimate Relaxation, Sativa Sour Diesel for Maximum Energy, and Hybrid Blue Dream for Energy and Focus. With these options you can mix-and-match whichever flavor works best for you depending on what kind of mood you are in!
Share
View COA
View full details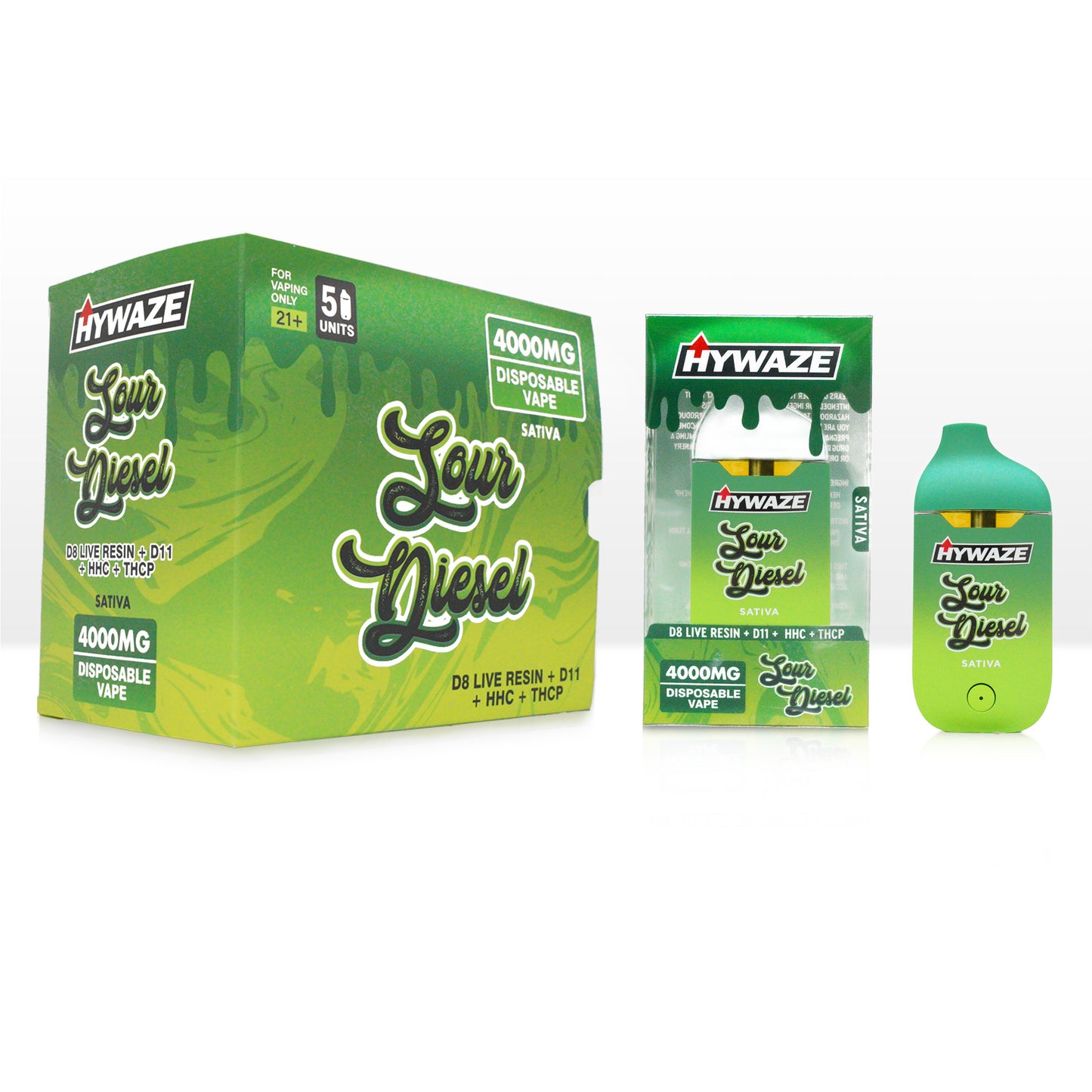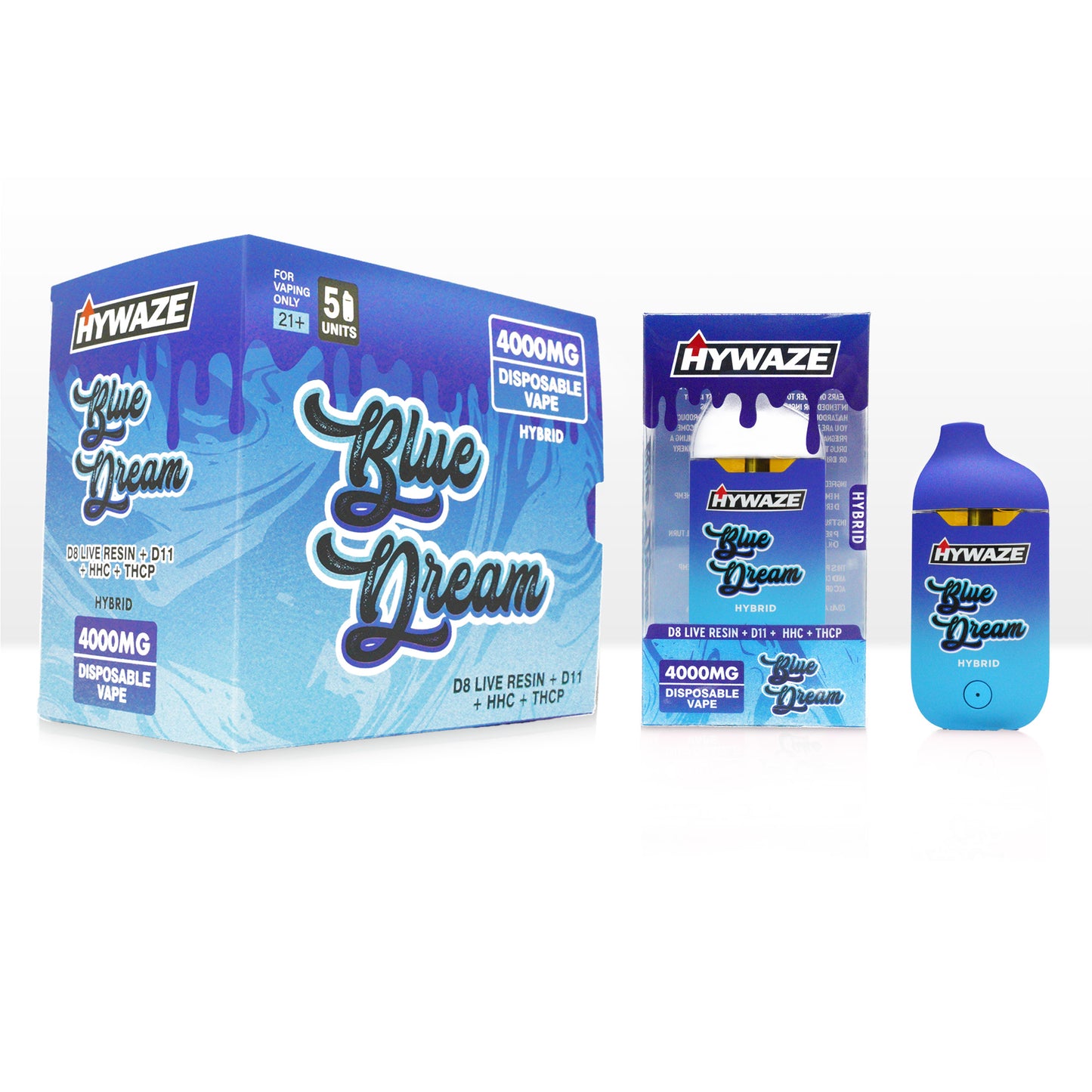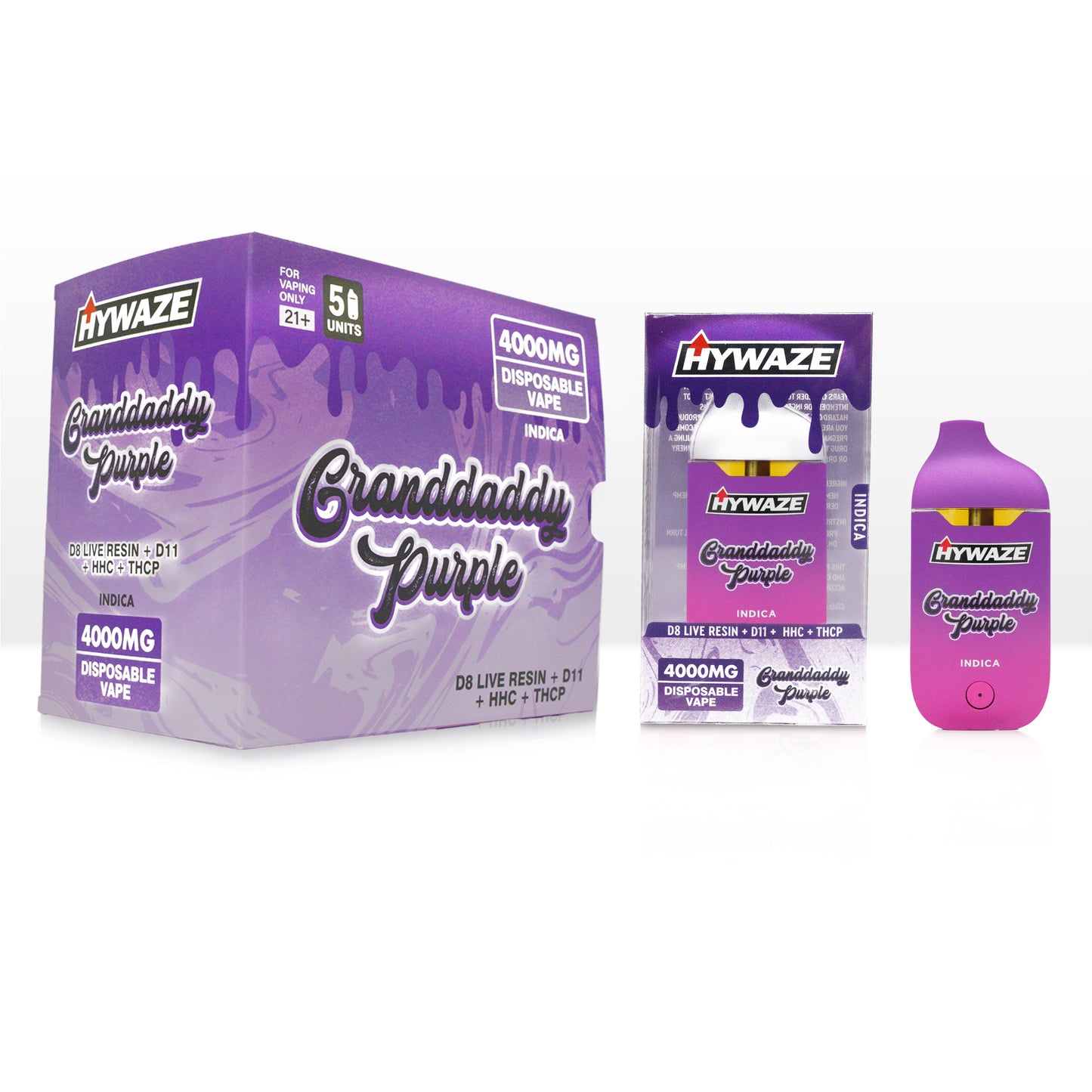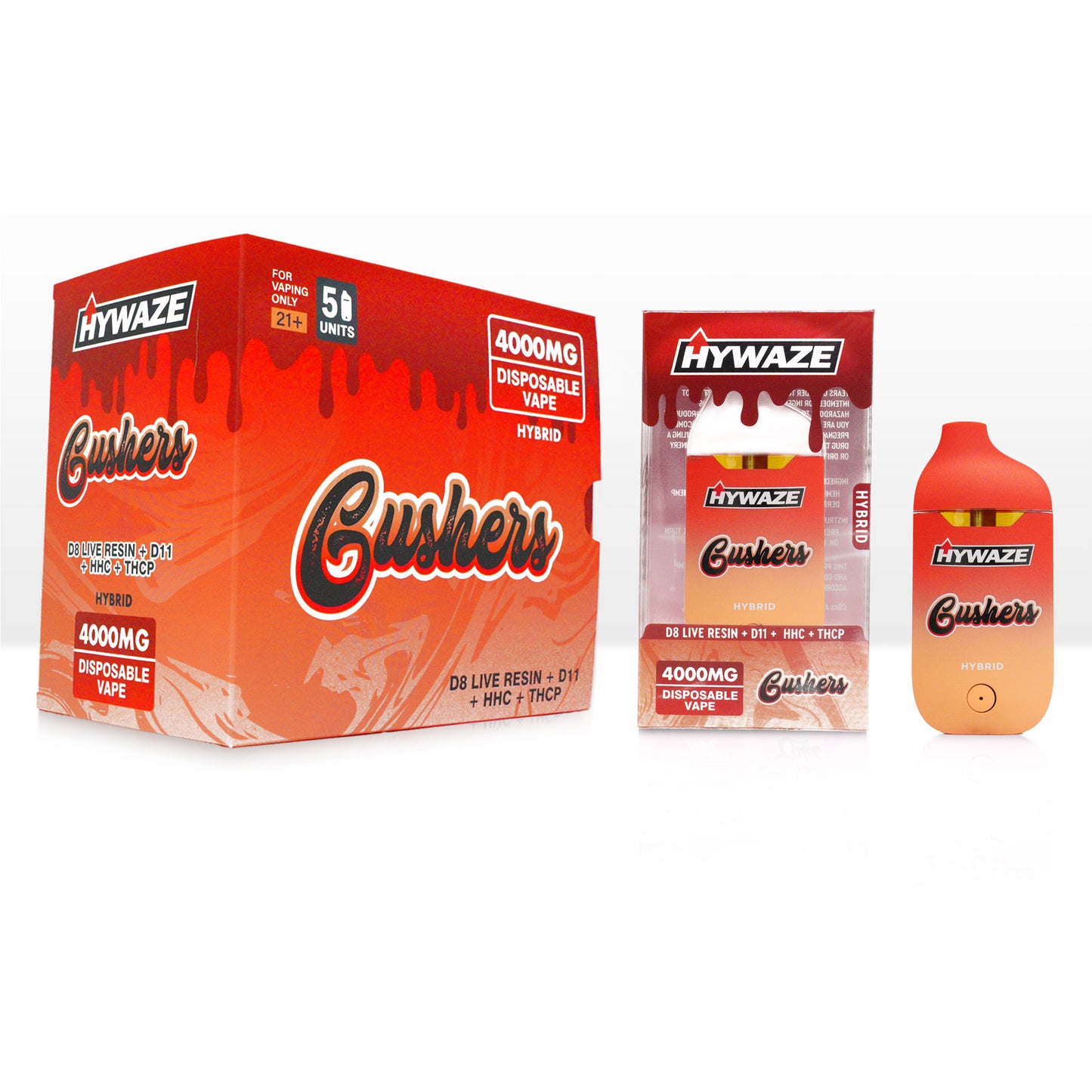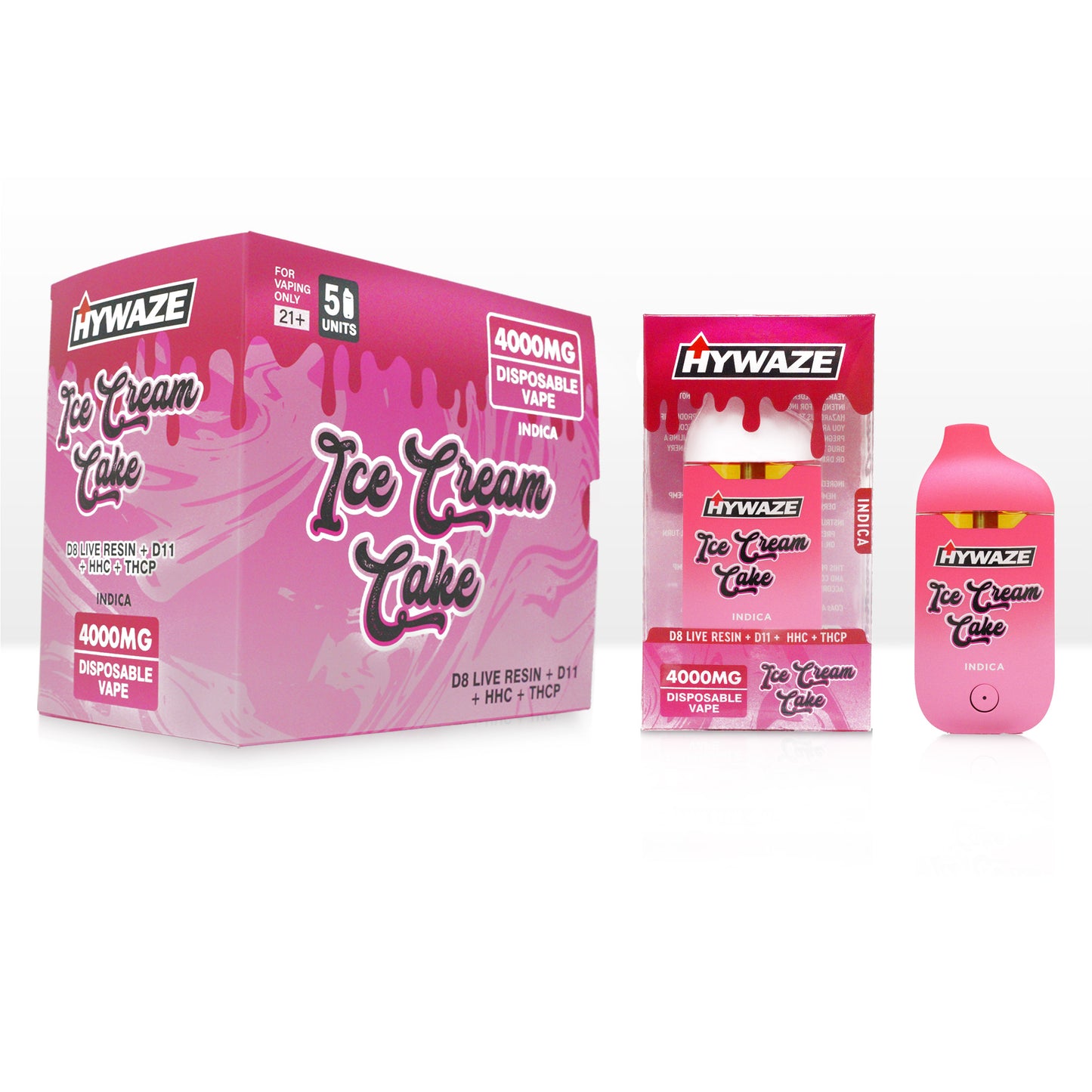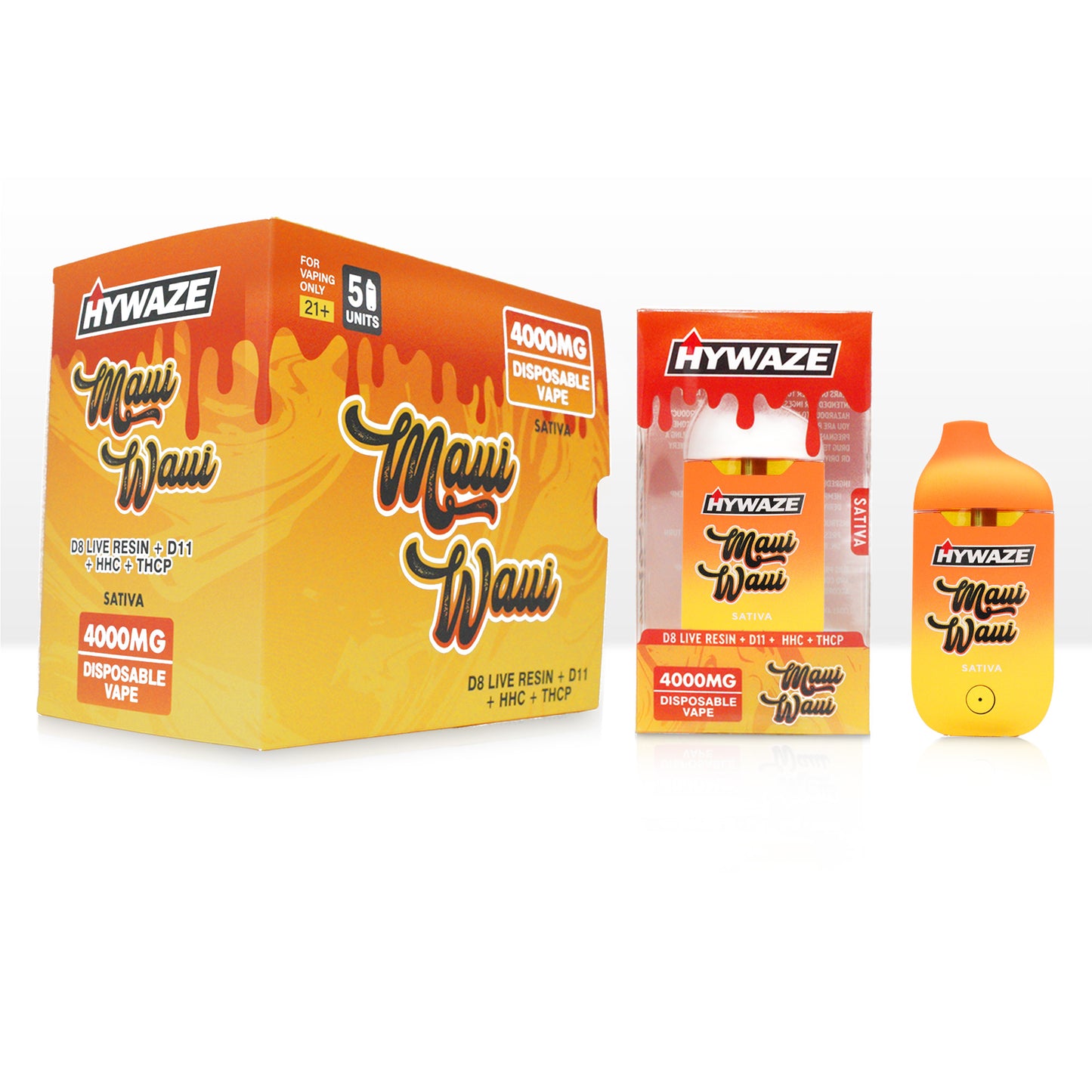 Free Shipping*

Orders over $500 ship FREE!

Hassle-Free Exchanges

Within 30 days, if the product is not selling you can exchange it unopened for another product.